The iconic and most important wine of Titi's work.
Blending of Kékfrankos, Syrah, Cabernet franc, Pinot noir, the varieties matured separately in 500-liter barrels and were blended after one year. Really expressive, characterful and at the same time velvety texture, with fine spices and fruits.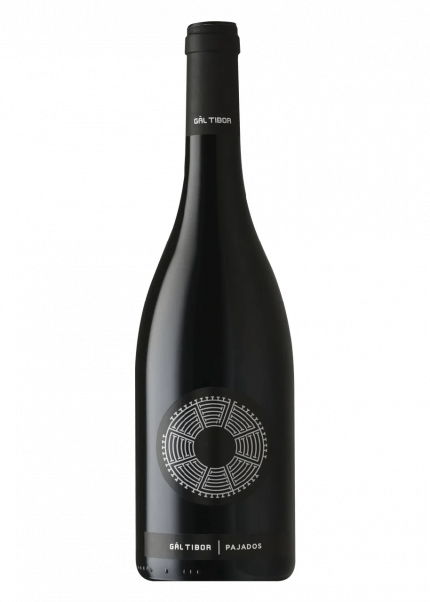 Pajados is a very nice area, with beautiful large, continuous, hilly fields. It is especially beautiful in autumn, when the rays of the October sun highlight the variegated grape leaves. And in the distance you can see the Great Aegean from here. DŻlős Bikavér, a modern concept in which the value of the growing area is shown in a marriage. It smells of blackberries, blueberries, and plums spiced with cinnamon, and the fruits come to life in the taste. In addition to the Kékfrankos-Kadarka base, Syrah, Franc, Merlot and Pinot noir complete it. It was harvested at full maturity, spontaneously fermented, then matured in 500-liter barrels, with 15% new wood. We didn't filter it, we didn't clarify it.
A few years ago, one summer afternoon, I went for a run in the vineyard with my dog. It was already early evening rather than afternoon, I dropped the car off at Almagyar and ran from there all the way to Síkhegy. I stopped there and that's when I was struck by the soft summer breeze coming from the forest, a fantastic summer smell to bite into, and the flock of birds giving a concert. It may be an unimportant story, but it lives vividly in me. I was free and enjoying all the beauty of this area. Síkhegy Grand Bika is the counterpart of Pajados, maybe a bit like coffee, if Pajados is light roasted, then Síkhegy is definitely dark. Plums, blueberries, cherries, cloves, pink pepper and coffee. Spontaneous fermentation in wooden vats, 14 months in 500-liter oak barrels, 20% new barrels. Very elegant, sophisticated wine, progressive idea. A really great wine. Just enough of everything, but everything with an amazing accent. It tumbles, catches, lets go, takes off, takes you again. A pyramid placed on a head standing on a needle point.